PhD in Television
Tamara Henry, MA

Tamara Henry, MA, a local news anchor for Santa Monica and Beverly Hills, is emerging as the "Mary Hart" of the positive television community as she combines her spirituality with entertainment, and has won awards for her inspirational work in mind/body/spirit. Tamara interviews guests such as Morgan Freeman, Neale Donald Walsch, Stephen Simon, Victor Salva and "Buzz" Aldrin on her show:
"IN" with Tamara Henry.
In. It's the only way out!
She delves inside the minds and hearts of conscious leaders. Tamara is a pioneer in the field of educational television that makes a difference. Along her journey of success, Tamara has appeared on national television shows including Animal Planet, "Access Hollywood" E! Entertainment's beauty and well being show "GLOW" on Style... USA Network... NBC's "Starting Over", Jay Leno's "The Tonight Show", Miss USA Pageant 1997... and she worked as a health producer/anchor/reporter at one of the top five Fox affiliates in the nation interviewing US Surgeon General Joycelyn Elders among others. She was a weeknight news anchor in Little Rock during the years Bill Clinton was President. Now in Santa Monica, her local newscasts provide the community with positive feel-good news and on-the-set interviews about issues that uplift the community.
More people are tuning IN with Tamara!
www.gousm.edu
This genre is unique, cutting edge and different. Empowering and transformational. I am embarking upon a PhD in television that makes a difference and I will be the very FIRST to undertake this curriculum at USM and receive the honor to be of service in the medium of a brand new era of television.
Read about her plans for a dissertation in Transformational Television...
Click on the link below to read about the Graduate Program:
http://universityofsantamonica.edu/Graduate_Programs/psyd_sp_overview.html
Tamara is also a member and writer for ISE-LA . org an organization devoted to conscious film-making which meets monthly in Santa Monica, now called META.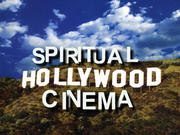 Mentor/Sponsorship Opportunities
Dear Visionary,
You and your company have the opportunity to extend a scholarship to a PsyD student (originally from Arkansas) in Los Angeles who is emerging as the "Mary Hart" of Spiritual Entertainment. Tamara Henry, MA begins her PsyD in September of 2012 and her dissertation will be in the field of uplifting, empowering and educational television. The University of Santa Monica is a cutting edge West Coast university specializing and expanding in the leading edge of consciousness, health and healing. Tamara is celebrating a decade on the news anchor desk, and proud to be doing it in Santa Monica. Tamara has won awards for her inspirational work in the filed of mind/body/spirit health and wellness. She created and produced her own Spiritual Hollywood Cinema show "IN", which she hosted once a month on Time Warner for 300,000 homes in Los Angeles. Now, she has produced more than 70 environmental webisodes for a new business she created in 2009 called GreenTwithTamara.TV which won the 2010 Best Hosted Interview Show.
Your company will be considered a sponsor and will receive recognition on everything Tamara produces (including books, TV shows, appearances and research) for the next three years until completion of her PhD program in 2014. Tamara is intrinsically interconnected with and is a leader in the spiritual health community of Los Angeles, Spiritual Hollywood Cinema, and positive television news programming on the West Coast.
Share the Vision!
Watch VIDEO of Tamara's vision, in an audition tape she produced for TV Guide's "America's Next Producer" :
http://vids.myspace.com/index.cfm?fuseaction=vids.individual&videoid=2036832121
In my dissertation I will be unlocking the secrets...
I will be researching, and ascertaining information from all networks and station executives about when, where and how they plan to open themselves to spirituality in mainstream television. Having my own personal background and first-hand understanding in the mindset of the midwestern/Bible Belt demographic and my own personal journey into embracing the expanding spiritual views/teachings/learnings/principles that are currently practiced on the West Coast which will soon be sweeping the nation.
I will be monitoring trends etc... interning at strategically selected networks and production companies... and preparing to launch my own creation upon completion... just in time for 2012.
Share the vision!
(310) 399-2064